CUSTOM DESIGN PROCESS
1. CUSTOMER LIAISON AND INFORMATION GATHERING STAGE

Send us your sketches, images, ideas to base your design on.
2. QUOTING AND ORDER PLACEMENT

Once your quote is approved we will send your order via email.
3. DESIGN PHASE 

Here we bring your custom design to life using 3d modelling. You will be provided with detailed images which will give you a great idea what your finished piece will look like. 
4. MINOR ADDITIONS/CHANGES

If necessary we can make small changes to the design to ensure you are 110% happy. (Any major redesigns will need to be requoted) 
5. PRODUCTION PHASE

Your ring will be made and shipped or can also be collected locally when finished. Hooray!
Want to Design Your Own Custom Ring?
We're here to help and guide you through every step of the process.
Here are some easy ways to get in touch with us:
Book an appointment via the button below
Start a chat using the green messenger button on this page
Fill out the contact form below
Email us info@vinnyandcharles.com
We can't wait to speak with you!

Book Virtual Appointment
Guarantees
One Tree Planted for Every Order
Free Shipping on Custom Orders
Recycled Metals
Fully Crafted in Studio
Lifetime Guarantee
Outstanding customer service
FAQs
1. Why can I only see design mock-ups after my order is placed?

We spend several hours of our time creating these design mock-ups. We are still able to make design changes at the mock-up stage, so rest assured we will work with you to create your dream design. Only once approved by you will we go into physical production of the piece. 
2. How long will it take to make my custom ring?

You can expect your custom ring to be completed within 4-6 weeks. Each piece is different, and total production time will depend on several factors, such as the length of time to finalise the design, as well as gemstone sourcing for individual and one-off gemstones.
Full Custom FAQ's page
Custom Reviews
* * * * *

"Excellent quality jewellery, my partners engagement ring which had some specific modifications turned out beautiful. For the quality craftsmanship the pricing is amazing. Communication was outstanding, quick responses and informative. Helped me with decisions by providing me with multiple options and how those could turn out. Thoroughly recommend, will be back to buy weddings bands eventually" Jai

* * * * *

"I absolutely loved the engagement ring that Vinny and Charles created for us! Melody was great at replying to emails and helping me through the bespoke design process, any design tweaks were reflected perfectly in mock-ups and the quality of materials is incredible! The ring was true to size, and shipping from Australia to the UK was made really easy. I would very much recommend Vinny and Charles to anyone, regardless of where you are in the world!" Henry

* * * * *

"Vinny and Charles made a very special piece of jewellery for us and we are beyond thrilled with the result. We trusted Chris to redesign some of our grandmothers jewellery. Chris went above and beyond in all that he did. He was cheerful, friendly and thoughtful in all of our dealings, as well as respectful and careful with our heirloom jewellery. In our conversations Chris's passion for his work and his connection with community, as we all the continuation of his industry and finding new and best practices was so apparent. Not only do Vinny and Charles create beautiful, original work they approach their business ethically and sustainably. Thank you again!" Claire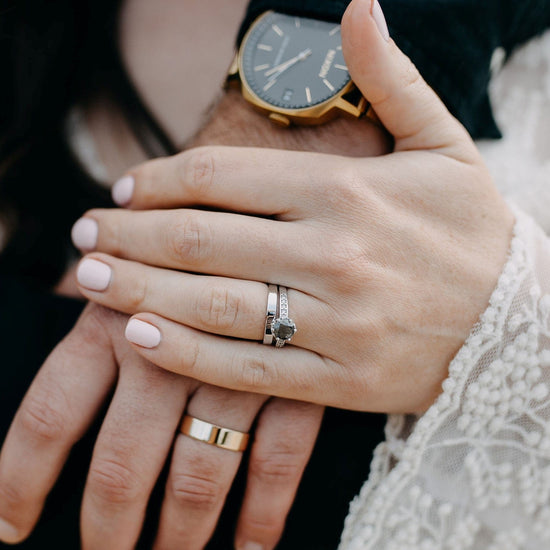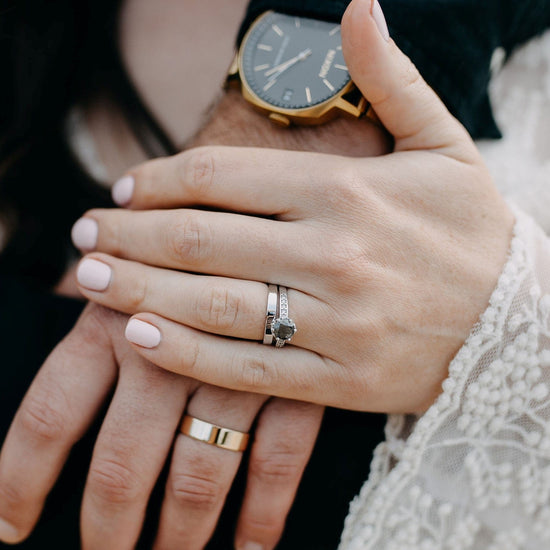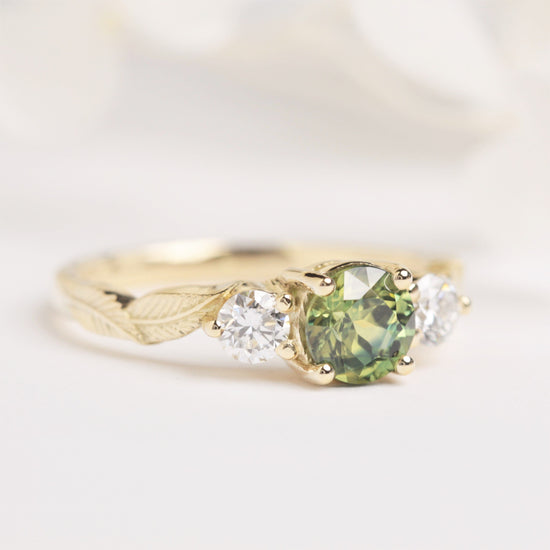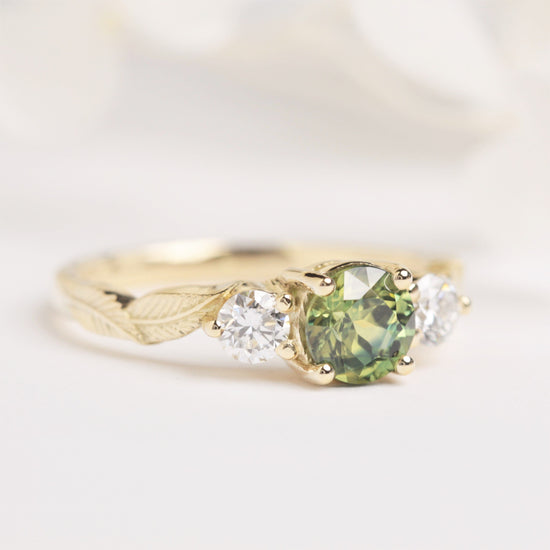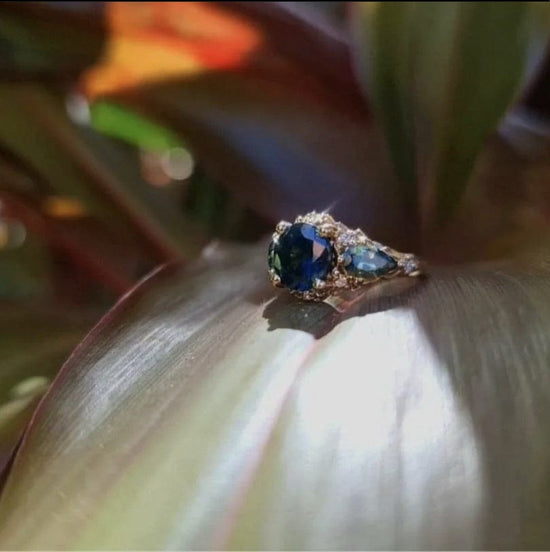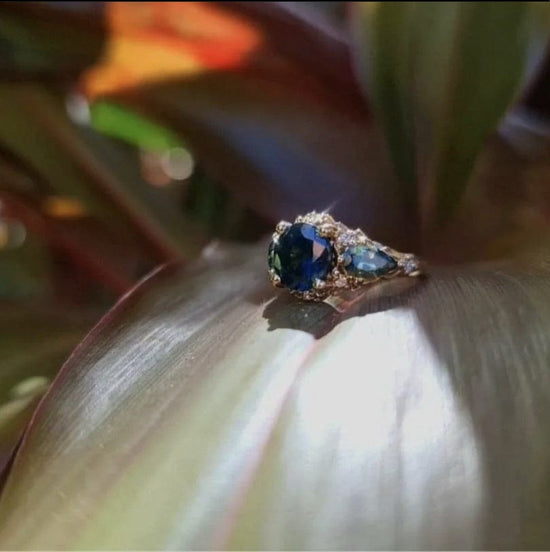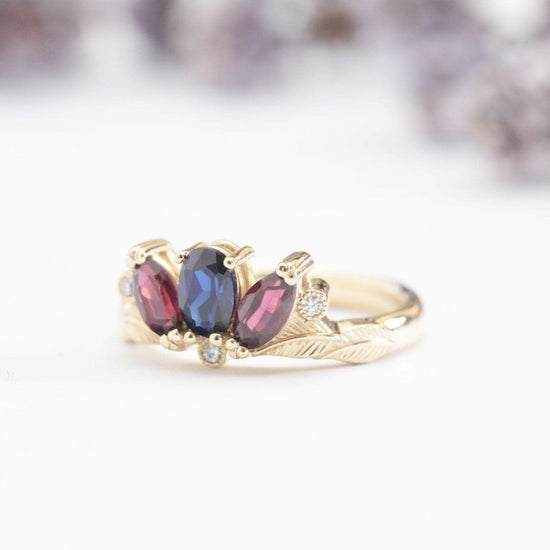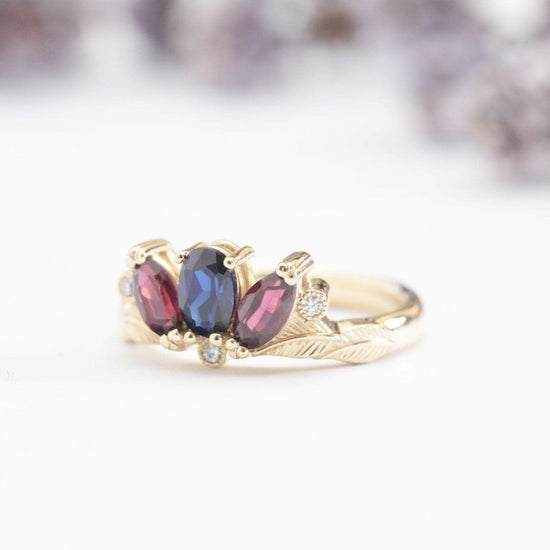 Custom Creations
Customise one of our existing creations or design something completely new.
Custom Creations
Customise one of our existing creations or design something completely new.
Custom Creations
Customise one of our existing creations or design something completely new.
Custom Creations
Customise one of our existing creations or design something completely new.
Custom Creations
Customise one of our existing creations or design something completely new.
Custom Creations
Customise one of our existing creations or design something completely new.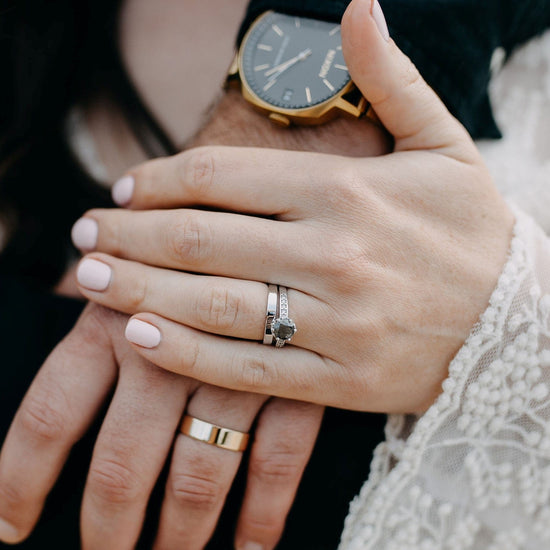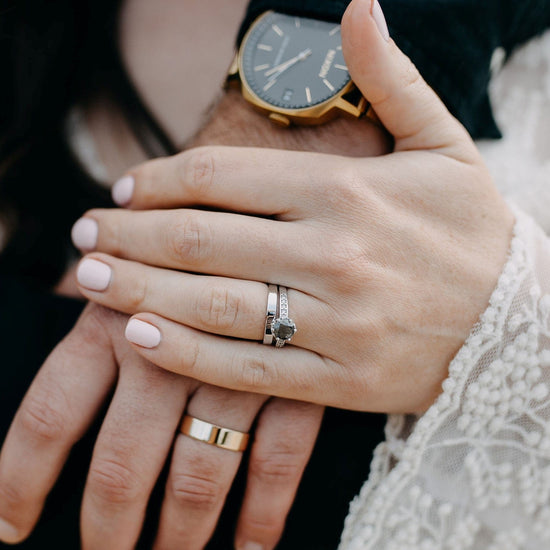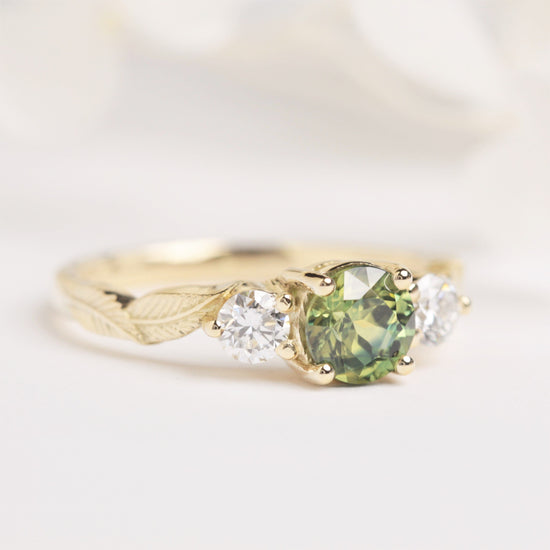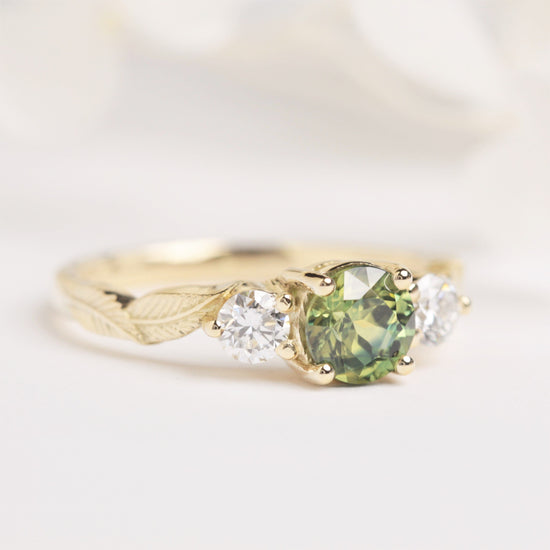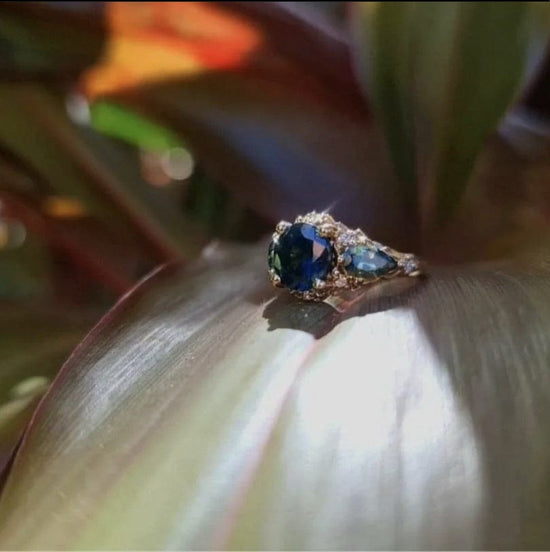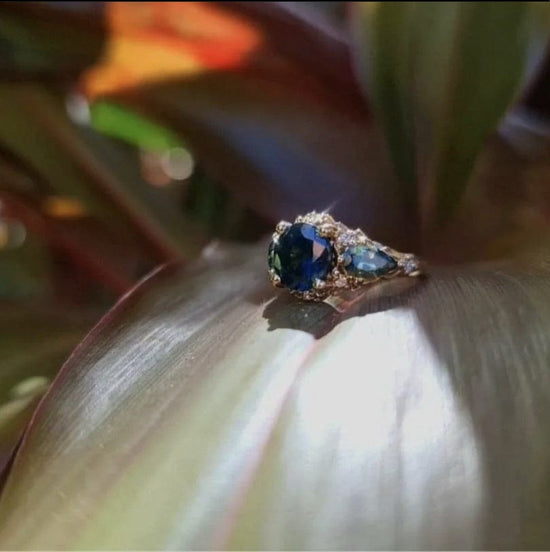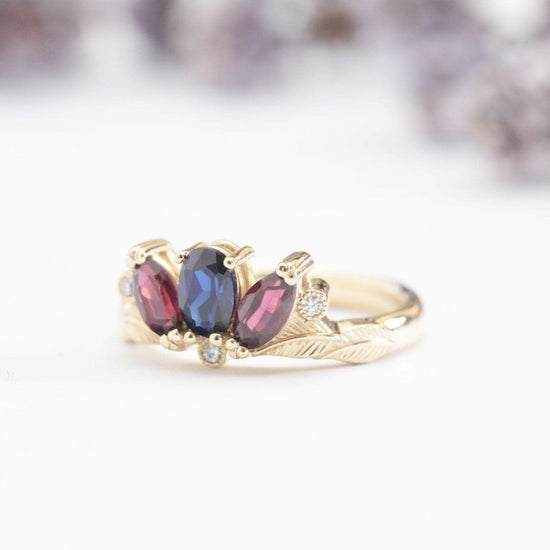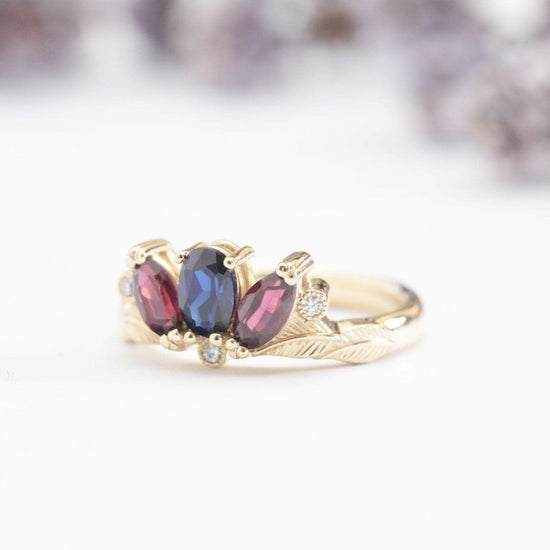 We understand how important it is to have your idea created in real life as you had imagined it. We work with clients to take their concept, paired with our technical know-how and industry knowledge to create the wedding or engagement rings of your dreams, which will last a lifetime. Read More
The Best in Custom-Made Wedding Rings in Australia
At Vinny and Charles, we understand that sometimes bespoke is the only way to go. Each relationship is unique, and some people desire to have wedding bands which represent that uniqueness. If you feel that a bespoke piece of jewellery for your wedding or any other event is the right choice for you, you have come to the right place. We pride ourselves on designing and making in-house some of the best custom made wedding rings in Australia.
Custom-Made Wedding Ring Sets
One of the most common requests we get is for custom made wedding ring sets. The symbolism of a pair of rings created from the same piece of gold, and then worn by life partners is unmistakable. Some couples like their wedding bands to be of a similar style, reinforcing the bond between them. It can also be a challenge to find an engagement ring and a wedding ring which complement each other. Thankfully, we at Vinny and Charles are highly experienced at turning an idea into reality. If you don't have a firm idea in your mind, but you know that you would like something unique, we can help. Reach out and we can talk through your options.
Our design process for custom made wedding rings and jewellery could not be easier. You can start the process by getting in touch using any of the methods shown below. The initial stage involves gathering information about what kind of jewellery you have in mind, then we will issue a quote for the work. Things you may consider are the grade of gold purity you want or choosing between rose, yellow or white gold. If you choose to accept this, you will then place an order.
We get busy on the design part of the process at that point, using 3D modelling to produce a virtual prototype of what the finished product may look like. There will be an opportunity after that to make minor adjustments. Once the design is signed off, we then go into the production phase of crafting your custom-made wedding rings or jewellery. It usually takes approximately four to six weeks for your piece to be created, although we will of course give you a more accurate timeline when the order has been signed off.
Custom-Made Wedding Rings in Australia
Custom-made wedding rings in Australia have shown to be a growing trend. People often want to mark their union with something distinctly unique to them. Thankfully, it's perfectly possible with Vinny & Charles to have a custom-designed wedding ring, sapphire engagement ring or other piece of jewellery with high-quality workmanship at a reasonable cost. Browse our selection for inspiration and read the testimonials from our happy customers. Get in touch with us to start the journey to your own wedding bands.
Read Less